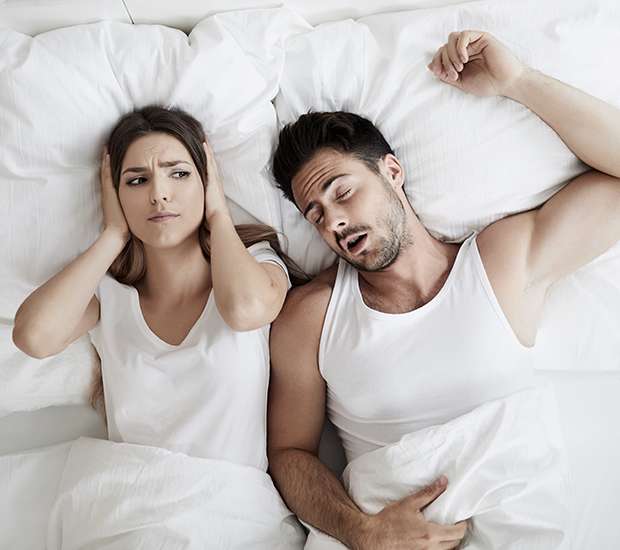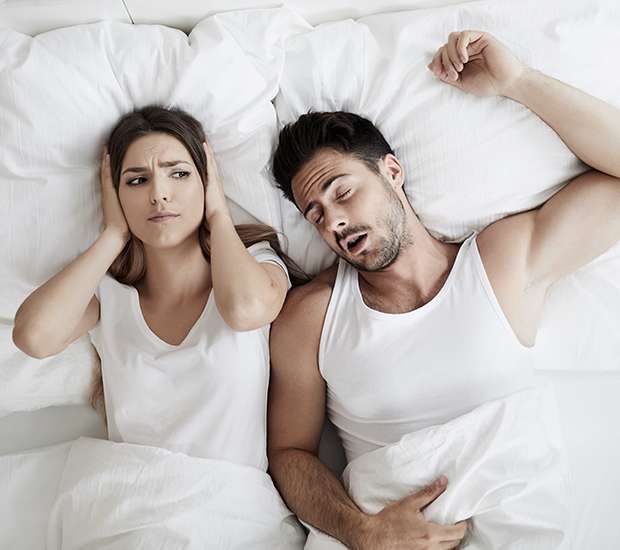 If you feel as though you have no energy and are too tired to keep up with your friends and family, you should visit a Los Angeles, CA dental office to talk about sleep apnea. This may be what is causing your issues, and a simple non-invasive treatment may be just what you need to feel like yourself again. To schedule an appointment with our 90045 dental office, call
(310) 906-1300
. We will be happy to discuss your treatment and then make a recommendation for how you should proceed.
Welcome to Vatan Dental Group – Dentist in Los Angeles
Vatan Dental Group is a full-service dental practice located in the heart of Los Angeles. We offer a wide range of dental services, including sleep apnea treatment, cosmetic dentistry, general dentistry, and more. Our goal is to provide patients with comprehensive, high-quality dental care in a comfortable and welcoming environment.
Your Solution for Sleep Apnea Los Angeles
If you are suffering from sleep apnea, our team of experts can help. Sleep apnea is a common condition that can have serious consequences if left untreated. Our team at Vatan Dental Group employs cutting-edge technology and advanced techniques to accurately identify and provide effective treatment for sleep apnea Los Angeles.
State-of-the-Art Treatment for Sleep Apnea in Westchester
At our Westchester location, we provide advanced treatment for sleep apnea in Westchester utilizing cutting-edge technology and the latest techniques available.We will collaborate with you to create a tailored treatment strategy that specifically targets your unique requirements and apprehensions. We use non-invasive techniques to help you get a restful night's sleep and wake up feeling refreshed and energized.
Meet Our Sleep Apnea Dentistry Experts
Our team of sleep apnea dentistry experts include highly skilled and experienced professionals who are dedicated to providing the highest quality care to our patients. We are committed to staying up-to-date with the latest advances in sleep apnea treatment to ensure that we can provide you with the most effective care possible.
Our Approach to Sleep Apnea Treatment
At Vatan Dental Group, we take a comprehensive approach to sleep apnea treatment with our sleep apnea dentist. We will work with you to identify the underlying causes and develop a customizedsleep apnea treatmentplan that addresses your unique needs. Our goal is to help you achieve a restful night's sleep and improve your overall quality of life.
Comprehensive Sleep Apnea Care for a Restful Night's Sleep
We offer a range of sleep apnea treatments to help you get a restful night's sleep. Our services include oral appliance therapy, CPAP therapy, and lifestyle modifications. We will work with you to determine the best treatment option for your needs and ensure that you receive the care and support you need to achieve optimal results.
Beyond Sleep Apnea: Our Full Range of Dental Services
At Vatan Dental Group, we provide a comprehensive array of dental services aimed at addressing your entire spectrum of oral health requirements.From routine cleanings and check-ups to cosmetic dentistry and restorative treatments, we are committed to helping you achieve and maintain a healthy, beautiful smile.
Your Comfort Is Our Top Priority
We acknowledge that some patients may experience stress when visiting the dentist.That's why we go above and beyond to ensure that you feel comfortable and relaxed during your visit. From our warm and welcoming environment to our compassionate and skilled team, we are committed to providing you with a positive dental experience.
Schedule Your Appointment Today with Our Sleep Apnea Dentist
If you are struggling with sleep apnea, don't wait to seek treatment. Contact Vatan Dental Group today to schedule an appointment with our sleep apnea dentist. We will work with you to develop a personalized treatment plan that addresses your unique needs and helps you achieve a restful night's sleep. To learn more about sleep apnea or discuss your oral health in general, call 310-906-1300 and schedule an appointment with our Los Angeles dental office.
Helpful Related Links
About our business, license, and website security
Vatan Dental Group was established in 2001
We accept the following payment methods:American Express, Cash, Check, Discover, MasterCard, and Visa
We serve patients from the following counties: Los Angeles County
We serve patients from the following cities: Los Angeles, Inglewood, Westchester, Marina del Rey, Playa del Rey, Culver City, Fox Hills, Hawthorne, El Segundo, and Santa Monica
Back to top of
Do I Have Sleep Apnea?