Voted Top Rated Dentist in Los Angeles 4 Years in a Row!
---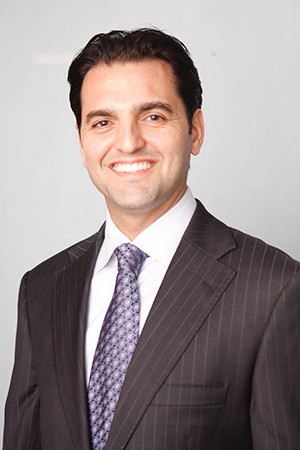 Omid Vatan, DDS
Voted 2014 Top Rated Dentist in Los Angeles
Dr. Vatan takes pride in listening closely to his patients' concerns and addressing them immediately. His passion for dentistry makes him an outstanding clinician, while his calming nature allows his patients to feel at ease. Dr. Vatan graduated with honors from the University of Southern California School of Dentistry in 2001. Since then, he has completed numerous continuing education courses in order to keep up with advances in dentistry and expand upon his knowledge and skills as a dental practitioner.
Dr. Vatan provides outstanding general dentistry to his patients, and he has also been trained far beyond the scope of general dentistry in the areas of Oral Surgery, Periodontics, Orthodontics, and Cosmetic Dentistry. In fact, Dr. Vatan received the USC Lifelong Learner Award for his commitment to learning in 2011. During that same year, he received a certificate of completion for a 5-part, year-long implant course designed to train clinicians in surgically placing and restoring dental implants. Dr. Vatan is a member of several prestigious organizations, such as the American Dental Association (ADA), California Dental Association (CDA), Los Angeles Dental Society (LADS), and the Chamber of Commerce, and he sponsors charity organizations, such as the Sickle Cell Foundation of Orange County and others
Dr. Vatan is dedicated to serving his patients with the latest in technology and research. At Vatan Dental Group, you can expect the highest quality in materials and service dentistry has to offer.